OPAP Online Account update - opap.gr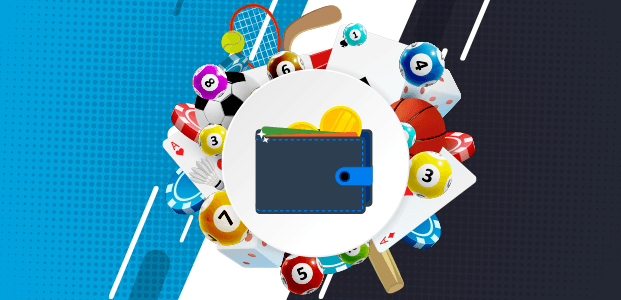 Changes regarding your OPAP's online games account
To reflect the regulatory framework and in order to improve your experience in OPAP's online games, in accordance with Responsible Gaming principles, we would like to inform you about several changes related to your account,
As of July 8th 2020, your consent is needed in order to participate in the Οnline Games of OPAP SA. through the respective websites.
In addition, as of June 3, 2020 two new independent wallets have been created:
Tzoker wallet: For playing Tzoker
Pame Stoixima wallet: For playing sports betting or Casino games
Note: Your account credentials remain the same for all Online OPAP games.
The existing account balance, at the date of the implementation of the above changes, remains but has been distributed between the two wallets based on your online playing activity and/or your registration channel. For more details about the rules that were implemented click here.
Other important changes include:
Deposits and any possible winnings, after 3/6/2020, can only be used in the specific wallet/ game selected.
Wallets have separate amounts and transferring funds between the two wallets is not available.
These changes have been implemented automatically and no action is needed from your end.
For more details please refer to our Q&A section.
If you have any questions / queries you can contact our Customer Care Team at 18280 or 210 5798888, via live chat or email at support@opap.gr.
Frequently Asked Questions (FAQ)
Frequently Asked Questions (FAQ)
Do I need to provide my consent per Game in order to participate and/or receive commercial communication?
Yes, in compliance with the new regulatory framework and the Responsible Gaming principles your consent is needed in order to participate in the Οnline Games of OPAP SA. through this site.
Why are wallets split?
The changes related to wallets' split will automatically apply on 3/6/2020, on the occasion of and in the frame of OPAP's harmonization with the new regulatory legislation on games of chance, and aiming at improving our members' gaming experience and safety, in compliance with the principles of responsible gaming.
Does this change only apply to OPAP?
OPAP voluntarily proceeds to the said change, in view of the entry into force of the new Gaming Regulation on the organization and conduct of online games, which does not cover the conduct of online number games (such as TZOKER), operated in Greece only by OPAP.
How is balance allocated across wallets?
Money allocation across the two new wallets is performed with the intent to maintain your current experience with OPAP online games, taking into account your gaming activity and/or your sign-in channel.
a) If you only play TZOKER online, your balance will remain the same, the only difference being that it will be fully allocated to the TZOKER wallet.
b) Respectively, if you only play Pame Stoixima or Casino games, your balance will remain the same, allocated to the respective Pame Stoixima wallet.
c) If you play both TZOKER and Pame Stoixima or Casino games, the balance will be allocated across both wallets.
d) If no activity is confirmed, balance allocation will be performed based on the sign-in channel.
How can I check my balance in each wallet? What is a master and a secondary wallet?
Designating a wallet as a master or a secondary one depends on the website you have chosen to connect to and the category of game you have chosen to play. A master wallet is a wallet you can interact with under the "ACCOUNT" section and a secondary wallet is the one you can only visually inspect. If you log into your account via the Pame Stoixima or the Casino website, the Pame Stoixima wallet will be your master wallet, while your TZOKER wallet will be your secondary one. In contrast, if you log into the tzoker.gr website, your master wallet will be the TZOKER wallet and the secondary one will be the Pame Stoixima wallet. Under the "ACCOUNT" section, you can check you balance in both your master and your secondary wallet.
What happens to the bonuses I am entitled to?
Your bonuses (first wager, next deposit etc.) remain the same for each game they have been granted to you, and you can find them in the respective master wallet once logged into your online account. Each bonus is exclusively and individually linked to each one of the two wallets, and bonuses of different wallets cannot be combined.
Can I transfer money across my wallets?
No, transferring money across wallets is not feasible.
Do I have to use a different deposit method for each wallet?
No, deposit methods in place remain the same across the two wallets. The card deposit process using Paysafecard or Skrill does not change, and money is directed to the wallet corresponding to the online game you have opted for. The only change refers to bank deposits, due to the different electronic payment codes in place.
Where can I find the new electronic payment codes?
By creating two new wallets, the respective payment codes that pertain to e-banking deposits equally change. Each wallet is assigned a different payment code. You can find the new codes under the "DEPOSIT" section on your online account.
How do I log into my electronic account?
The electronic account remains the same for all OPAP online games. Your login credentials do not change.
Where can I have an overview of my transaction history?
All of your transactions prior to the implementation of the said changes are collectively available under the "HISTORY" section of your account. You can check them after logging in, by selecting "Account" and "History".
Which wallet do my next deposits and any eventual winnings correspond to?
Following the two wallets' split date, your deposits will be effected under the game you choose to play. If you log into your account via tzoker.gr and make a money deposit, the said deposit will only be effected under your TZOKER wallet. Respectively, if you log into your account via Pamestoixima or Casino and make a money deposit, it will entirely fall under your Pame Stoixima wallet. TZOKER winnings can only be placed on a TZOKER game. Respectively, winnings falling under the Pame Stoixima wallet can only be placed on a sports bet or a Casino game.
If I make a deposit within an OPAP store, to which wallet will the money go?
You have to inform your agent to which one of the two wallets you wish to have your deposit made, depending on the game you wish to play. If you have not provided your consent via your electronic account regarding the possibility to participate in both games' categories, then a deposit can only be made to the wallet, which corresponds to the game category you have offered your consent for.
If OPAP launches a new online product, will wallets be equally split?
No, wallets will still be two. The one pertains to online number games (TZOKER wallet) and the second one to sports betting or casino games (Pame Stoixima wallet). Each new online product will fall under one of the two wallets.
Are there any changes regarding the general terms of withdrawals / deposits?
No, transactions in both wallets are effected under the same terms.
Is there a point of contact in case I have a query regarding wallets' split?
For any query, please contact Customer Service on 18280 or 2105798888, via live chat or via email at support@opap.gr.